"Flying dreams, longing for the future" - Graduation ceremony of Meige kindergarten in 2021
source:Original author:Original Release time:2021-08-13
"Flying dreams, longing for the future"
Graduation ceremony of Meige kindergarten in 2021

July 16 is an unforgettable and meaningful day for the children of Taiban, because they finally ushered in the first graduation ceremony in their life. In the cradle
of the kindergarten, the seedlings of the past have quietly grown into strong trees. The once little one will become a naive and lively primary school student.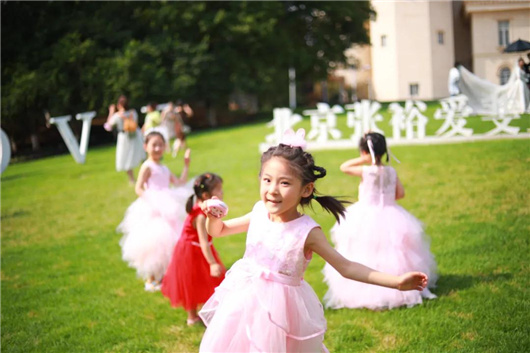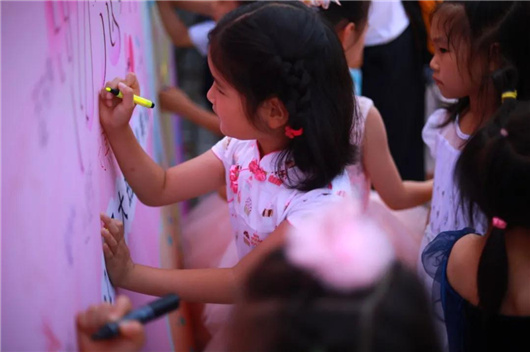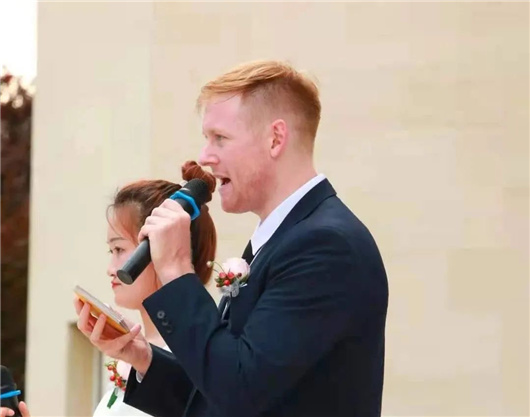 On this special day, our executive vice president of MEG education also came to the ceremony. With meaningful and passionate words, she encouraged us to
move towards better and higher goals. We believe that in the near future, we will be proud of you!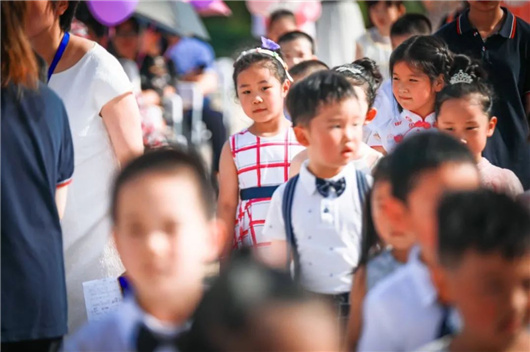 President's message: in just a few years, you have grown up. Batch after batch of children come out from here, just like birds stretching their wings to fly to the
blue sky, to fly to new goals, to realize your good wishes and create a better life and future. May you learn to learn, create and survive in the near future. I wish
you a happy life forever! May the happy time of kindergarten stay in your memory forever!
The kindergarten is a fertile land, and the principal, teachers and aunts are hard-working gardeners. Now the growing seedlings are about to leave this land,
and the hearts of parents are full of gratitude and respect.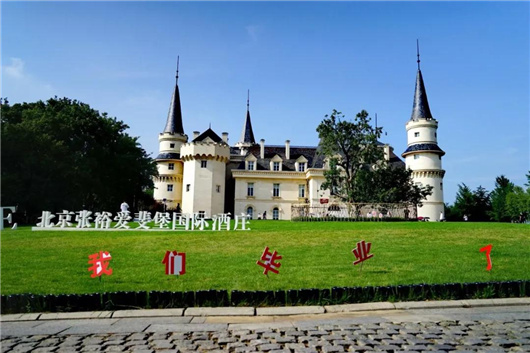 Children, you're graduating! Let's listen to the teachers' kind voices again, have a look at the teachers' lovely smiling faces, and thank every teacher who
cultivated our growth!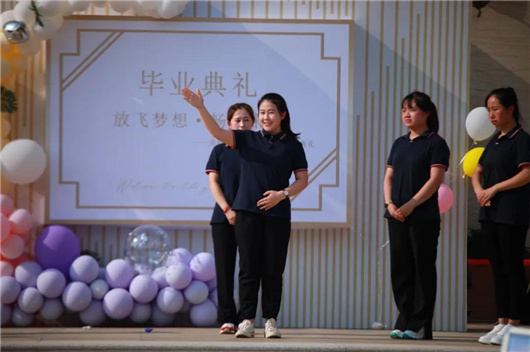 Children, today you have graduated, full of the expectations of your parents, with a bright smile and solid arms, fly to the distant sky
like a young eagle;
Children, today you have graduated. Full of the blessings of the headmaster and teacher, you have moved towards the long-awaited
primary school life, and will leave a thick and colorful stroke on your growth road.
Children, today you have graduated. On the occasion of parting, the teacher just wanted to say simply: child, I love you very much.
Children, today you have graduated. Thousands of words have become a language from the depth of your heart. We sincerely wish
you good health, peace and prosperity.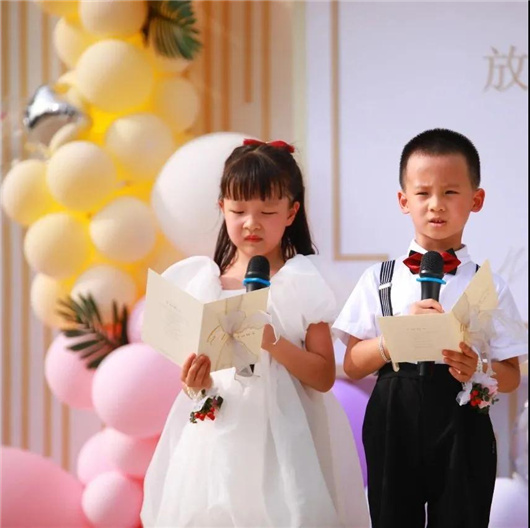 The children wore beautiful clothes and took graduation photos. They were about to leave kindergarten for primary school. At this moment, they also wanted to speak from their hearts.
Thank mom and dad for giving us life, thank teachers for letting us learn skills, let us learn to share, and let us be full of confidence. On behalf of all the children in the graduating class, I want to say to you:
Dad, please let go of your loving hand and let us go alone; Mom, please let go of your caring hand and believe that we are very brave; Teacher, please let go of your warm hands, we are great!
Today, we have grown up. Please put away your tired wings. We have enough courage to resist the wind and waves. We will bravely sail to the sea to meet the wind and waves!
Dear principals, teachers, parents, we love you! May the future of Meige bilingual kindergarten be more brilliant and brilliant!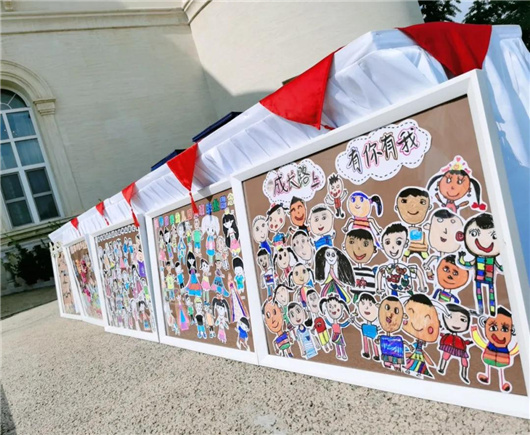 Every child has a beautiful dream. They are the flowers of the motherland, our future and the baby we should love. We build perfection with love. Now thousands of streams converge into the sea. Every wave is surging, and every dream is worth irrigation. Let's feel "the best future" with the melodious beat and give each of our lovely children a blessing that they can thrive!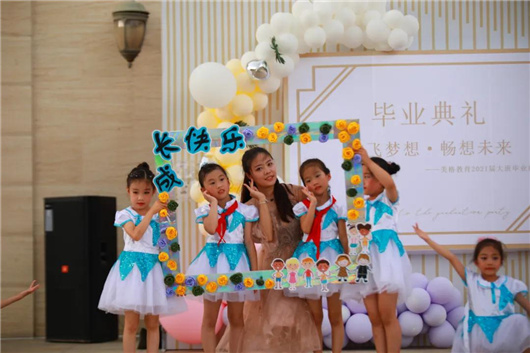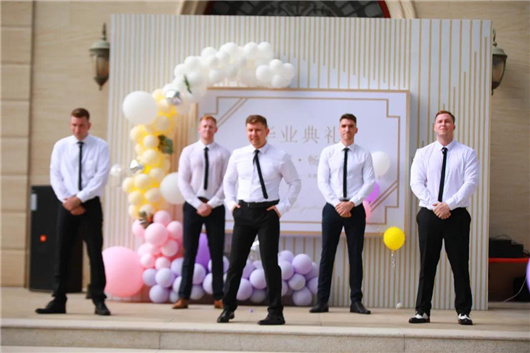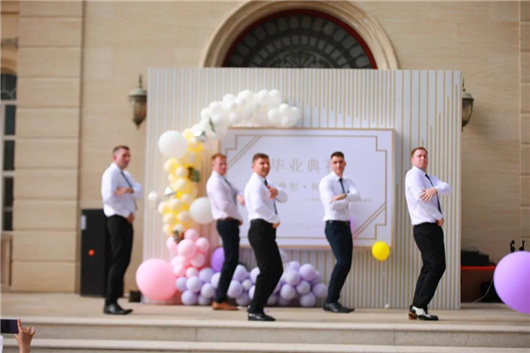 In the season of flowers all over the branches, under the beautiful castle, the children's thanks turned into beautiful faces.
The children will also give their best wishes to the most beautiful and dear teachers in mind. Thank the teachers for their meticulous care for the children in the past four years!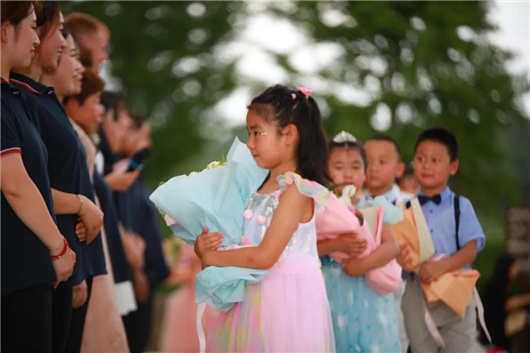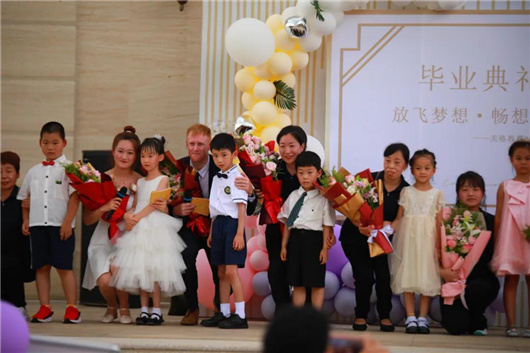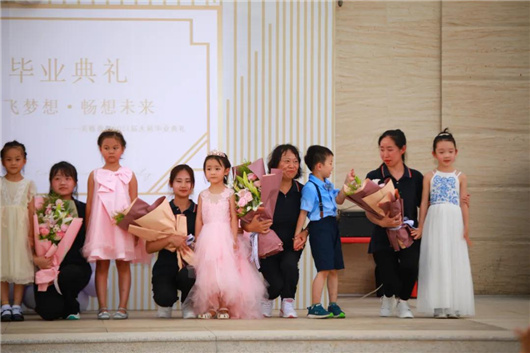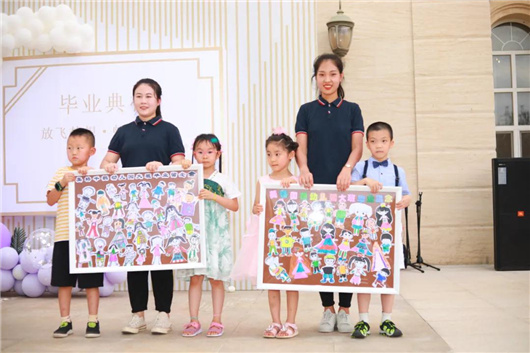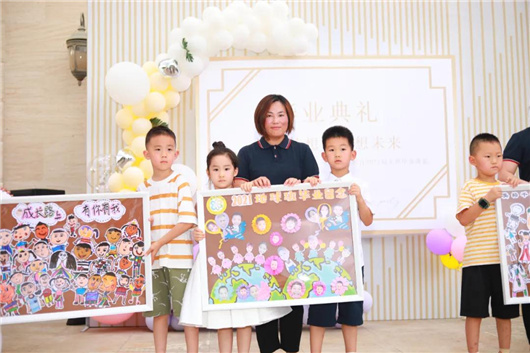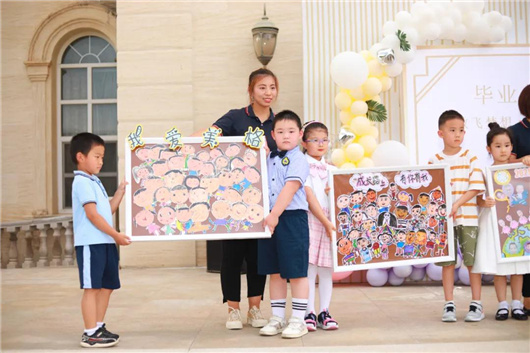 Holiness, glory, happiness and excitement are written on our faces. Let's enjoy this moment that belongs to us!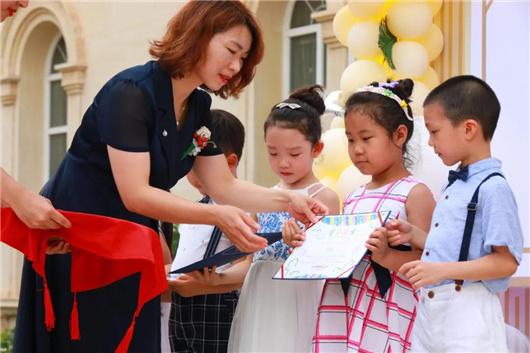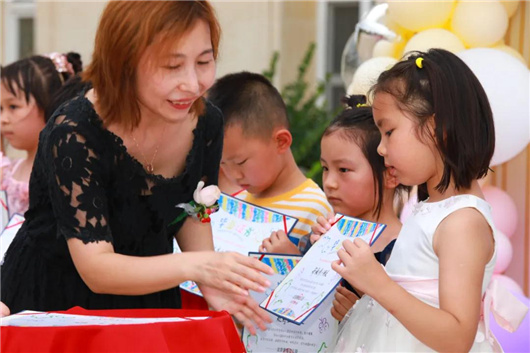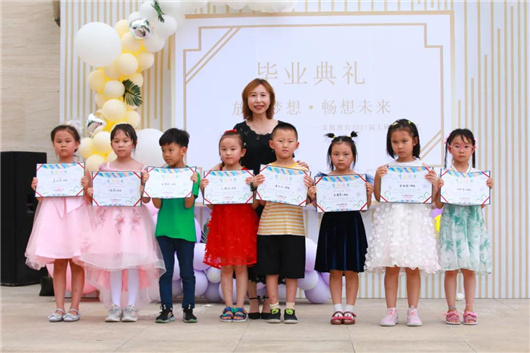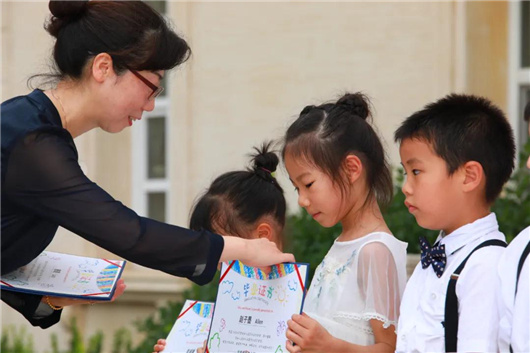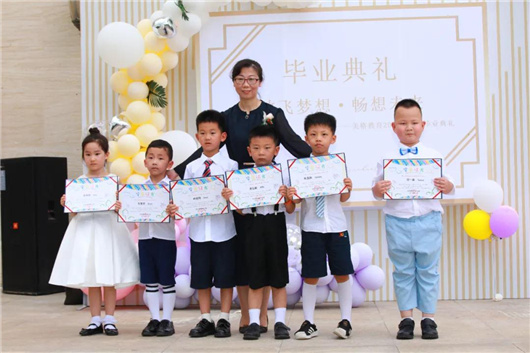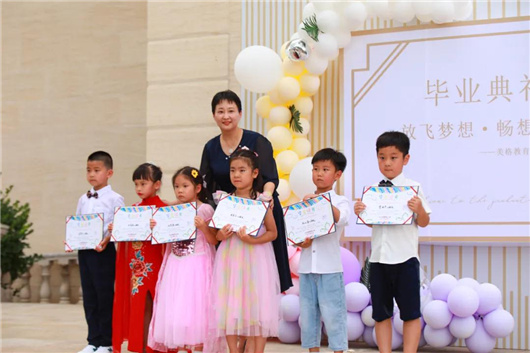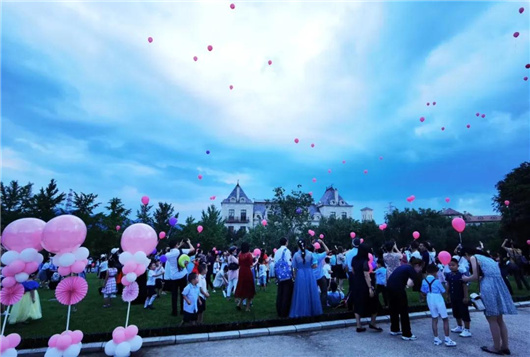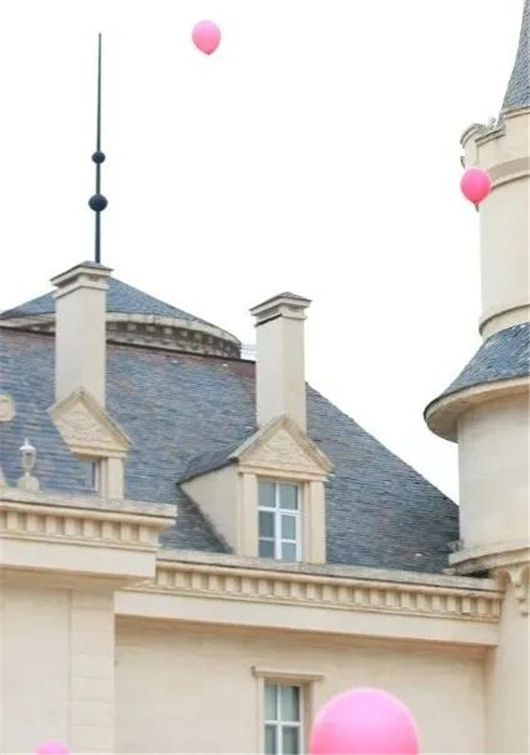 Colorful hydrogen balloons are filled with the dreams of Meige kindergarten graduates in 2021 and fly bravely.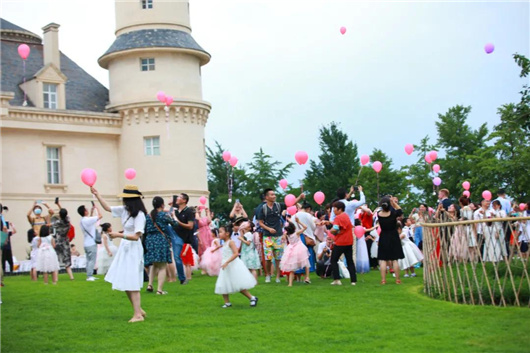 Children and parents enjoy the happiness of this moment. I hope the children of Meige kindergarten will experience the taste of happiness again. Teachers will never forget that every bit of being with you and the happiness you bring me will be our most precious memory.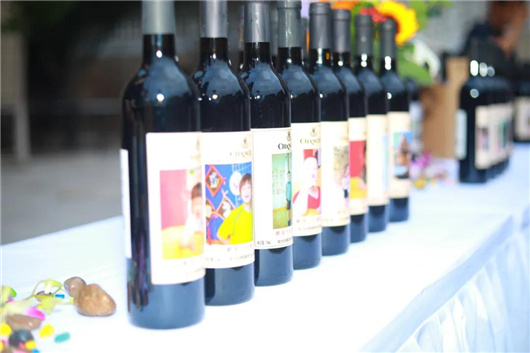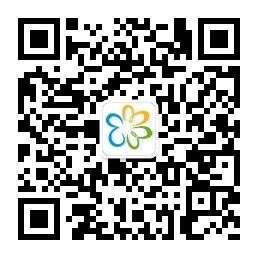 Meige Education Group
www.all-for-kids.cn